Ship 2.0 Privacy and Data Security¶
Ship 2.0 is a client / server system for interacting with GitHub Issues. This document describes where, how, and why your data is collected, transmitted, and stored when using Ship 2.0. For more information about our site and service policies, please see our Terms of Service.
While we make every reasonable effort to ensure that your data remains private and secure while using Ship, we understand that this goal is to some degree in tension with convenience and usability, and furthermore that despite our best efforts we recognize that bugs or mistakes may happen. As with any software, it's ultimately up to you to decide if it makes sense to use given your personal or organizational tolerance for risk.
System Overview¶
Ship provides a user queryable database of all of your GitHub Issues and associated metadata, such as repositories, users, organizations, labels, milestones, events, comments, and notifications. This database is stored locally on your computer, remotely on Real Artists's infrastructure running in Microsoft Azure, and finally in GitHub.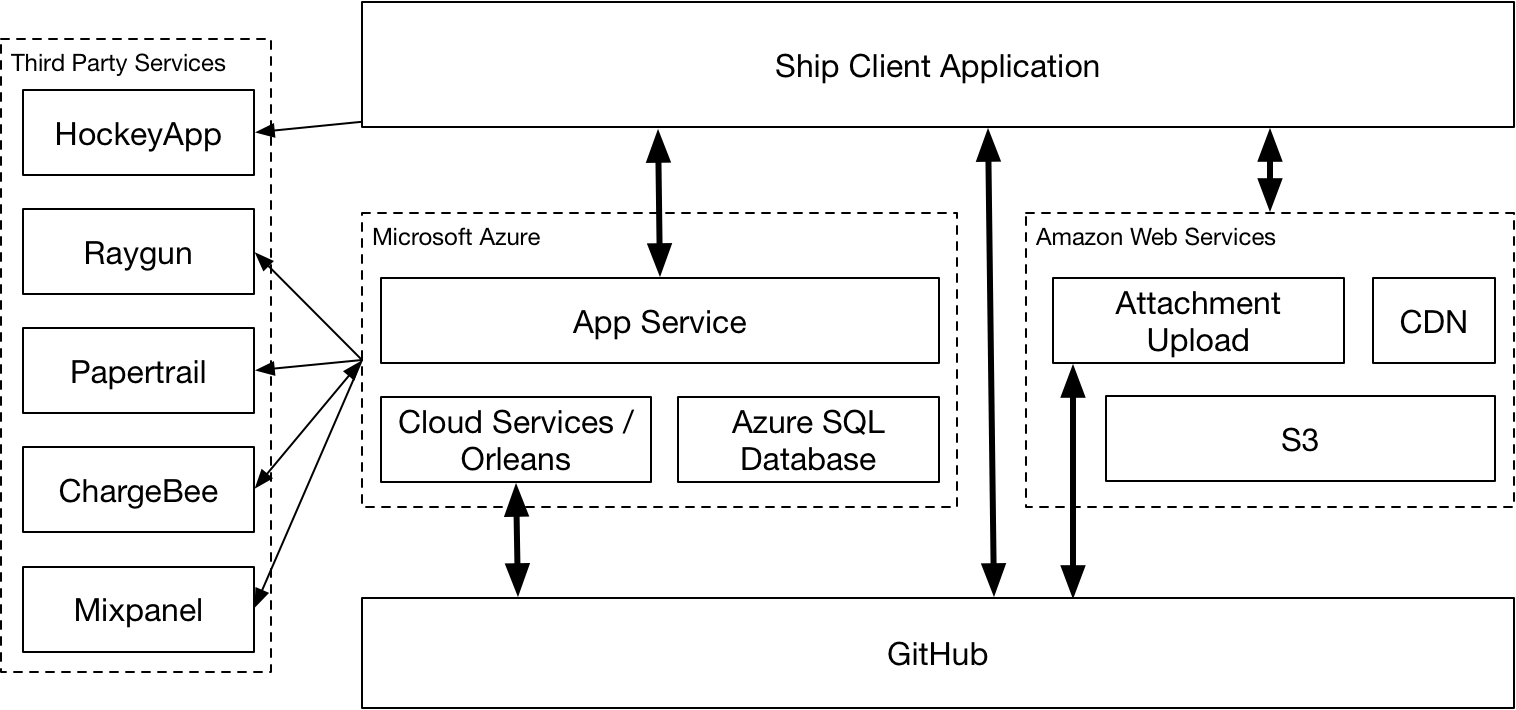 Third Party Services Used¶